Zoover.nl8.3
Booking.com7.6
Expedia.nl7.8
TripAdvisor.nl7.0
Google8.0
Located in the Drentsche Aa
Welcome to Fletcher Hotel-Restaurant De Zeegser Duinen. The hotel in Zeegse is surrounded by beautiful nature. Upon entering the hotel it feels like coming home: here you can taste the real hospitality of Drenthe!
Hotel near Groningen
Restaurant Paviljoen Duinoord
In the middle of De Drentsche Aa in Drenthe
Official wedding location
Twelve multifunctional meeting rooms
Carefree stay
Fletcher Hotel-Restaurant De Zeegser Duinen guarantees a wonderful and carefree stay. The hotel in Zeegse is equipped with a pleasant restaurant. 
Such as a sauna, solarium and swimming pool Paviljoen Duinoord. It is also great to relax in the Grand Café, the hotel bar and the lounge. For business purposes there are also plenty of possibilities.
Green ambience
The surroundings of Fletcher Hotel-Restaurant The Zeegser Duinen offer something for everyone. The natural surroundings is ideal for cycling and walking enthusiasts. You can enjoy cultural experiences in the nearby villages, at the Hunebedden or in the bustling city of Groningen.
Our team welcomes you!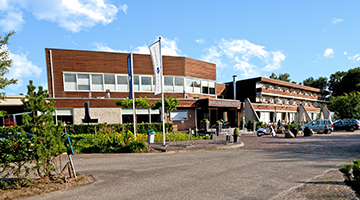 Photos and videos
Do you already want to get in the mood before you arrive at our hotel? Check out the photos and videos of our hotel here.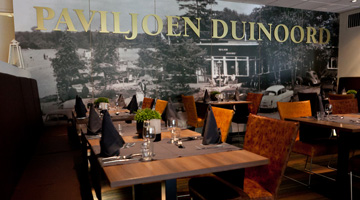 Restaurant Pavilion Duinoord
In most restaurants the chefs work behind the scenes, but in Pavilion Duinoord they work in front of everyone. With the guests looking on, our cooks prepare the most tasteful dishes.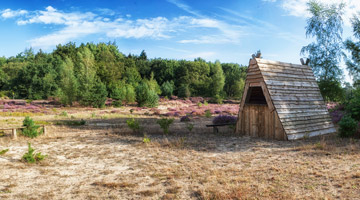 Discover the Drentsche Aa
The hotel is ideally located for exploring one of the most beautiful Dutch nature reserves. A walk or bike ride brings you into contact with all the grandeur of the nature reserve. Would you rather hang out with the crowds? Visit neighbouring cities such as Groningen or Assen.